What is a cavesson used for? Cavesson is a very important tool for horse training. Working with a bitless cavesson is indispensable for horses with an injured or sensitive mouth, as well as with problem teeth. Due to its gentle action, it helps to overcome the stiffness and resistance of the horse. There are several types of cavesson: German, Franch, Spanish. Spanish lunging cavesson is a kind of Franch one.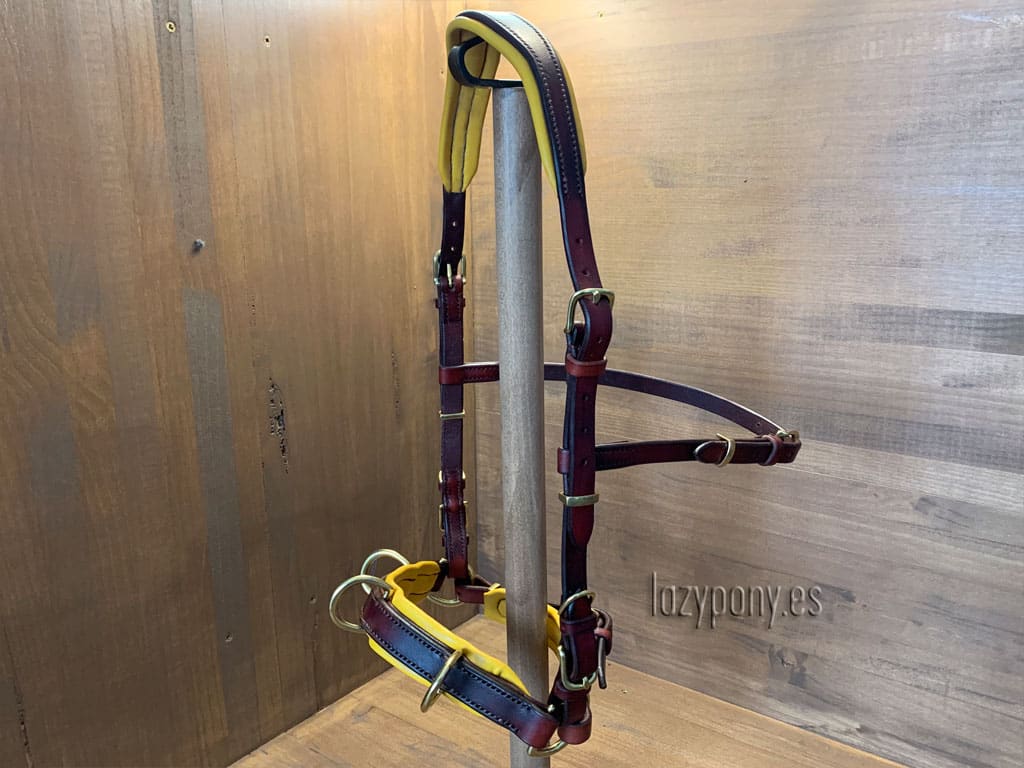 This type of cavesson is much lighter in comparison with the German one. It also comes in a variety of models, from a leather cavesson to the one with a metal saw inside. The French cavesson is also common to make with a chain.
Cavesson is usefull equipment for every horse owner and trainer. Here, in our workshop Lazypony we made leather cavesson with different types of noseband. We handmade them so you can choose the color of leather, pad, threads and hardware. Also we made cavessons for ponies. Do you want a top-quality leather cavesson? Let's order it it Lazypony workshop!