What the purpose of martingale collar? According to martingale collar definition the main purpose is safety. If your dog has a neck and head more or less the same diameter it may escape from the classic collar easily. It can be dangerous for dog, especially near the roads. Martingale collar helps to prevent this situation. This is the main purpose of martingale collar. Second martingale collar reason is control. Then your dog behaves good, the collar sits loose, but when the dog behaves bad, pulling the leash or whatever, martingale collar sits tighter and helps to remind your dog about the discipline.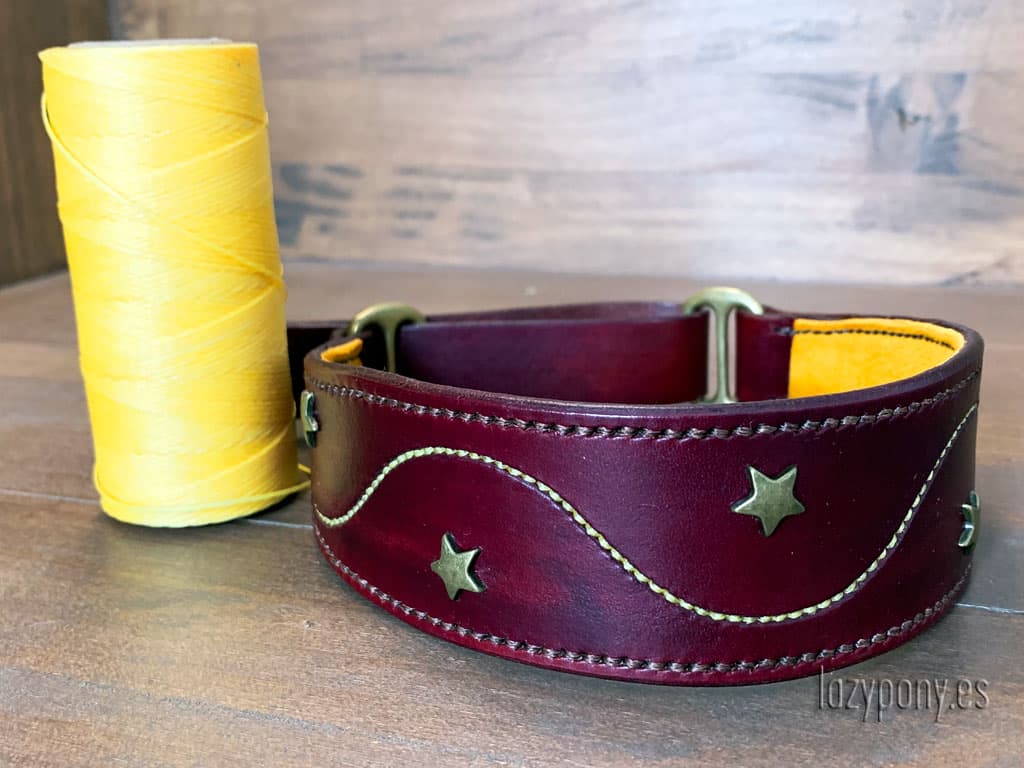 To make martingale collar works correct you need to be careful with collar measurements. Our collar sizing guide will help you to choose correct collar's size. If you do not find the size you need it is not a problem in our family saddlery workshop Lazypony. Just write us that size you need and we make a collar that will fits your dog perfectly.
What about the design? In our workshop we design a collar in many different styles. You can choose the collar with conchos, rivets, handcrafted embroidery or classic leather collar. Elegant and simple. But what is one of the best things when you order in workshop? The fact that you can design a collar with us or even give us your own project to produce! The collar we will make for you will be 100% unique and represents your dog's personality. So, use our dog measurement guide to choose the correct collar's size and enjoy all the benefits of martingale collar. Be sure that your dog is safe, under control and absolutely awesome!