This beautiful bareback pads Dressage LP and Hacking LP with blue details is on its way to their owners. We like this color combination much! In out saddlery workshop and equestrian shop Lazypony you can order bareback pad in different color combinartion!
Let a tack express your and your horse's personality!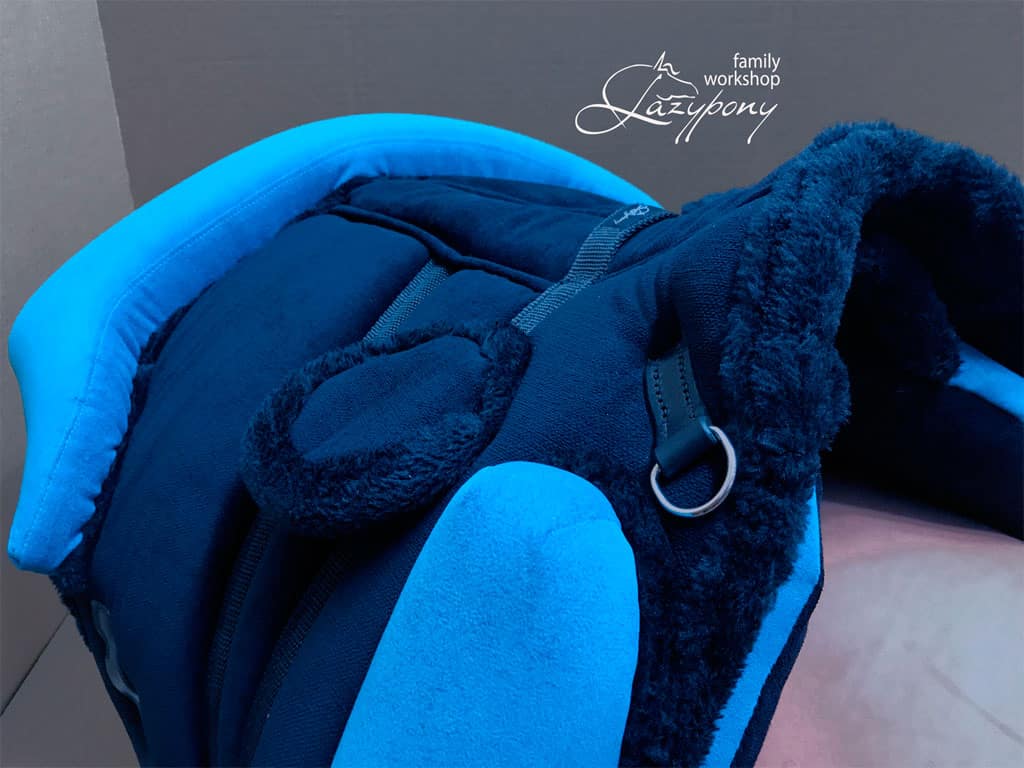 Our models are great pony bareback pad, just choose a right size! Aslo our pads are very good for bareback dressage. They are save for horses and comfortable for riders.