How to choose classic hound dog collar? First you need to think of design of collar you want. Design a collar is a creative process. In average shop you can only choose one of already made models but it our Lazypony workshop you can design a collar of your dream! We help you with it and make your dream comes true. There is a huge range of classical hound collar for you. Elegant, simple but awesome, it is what you are looking for? For example, the classical model – black leather hound collar. It is an immortal classic and looks perfect on every dog. Or what about red collars? They are bright and cocky!
Hardware is also influence on the durability and appearance on the collar. That is why we use only top-quality hardware. You can choose the collar with stainless steel or brass hardware. Both look stunning!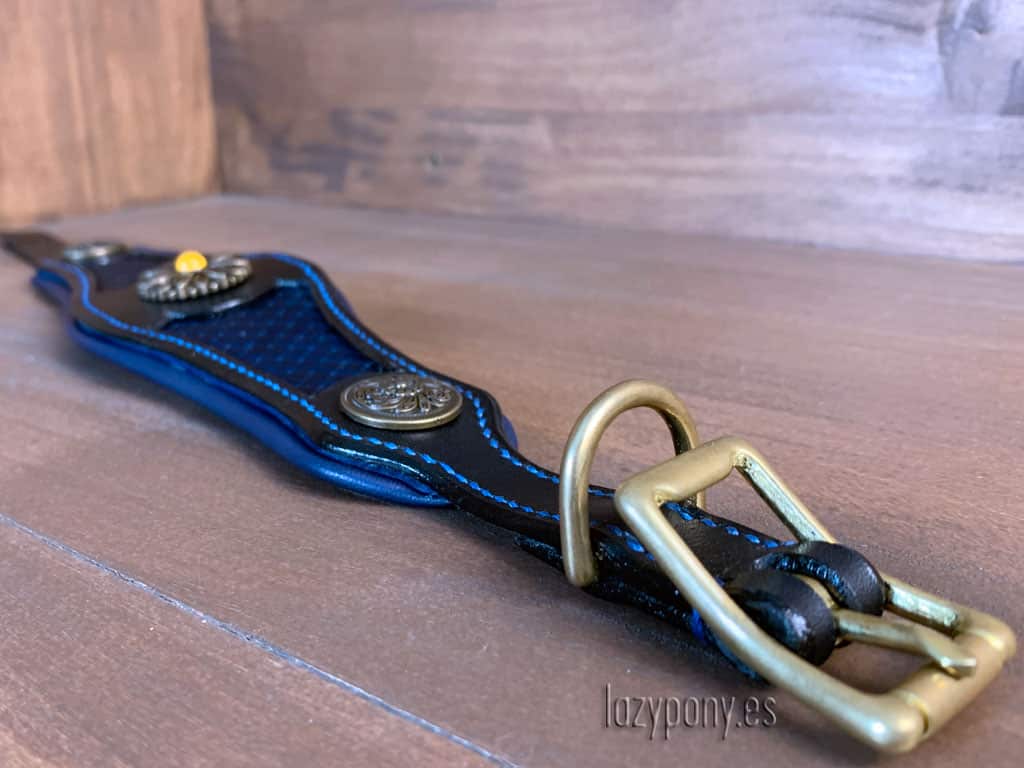 After you decide on the collar's design you need to choose the correct size of the collar. You must be very careful while measuring dog. It is important to make sure the size is correct for your dog. This is not only a matter of beauty, but also a matter of safety. Use our collar sizing guide for it. But what to do if do not find you dog's size in it? No problem! Write us and we make a collar exactly for your dog's size.